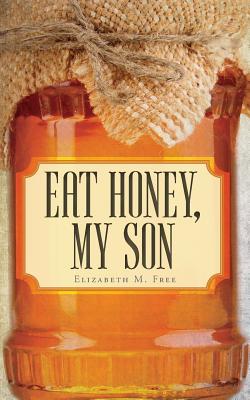 Eat Honey, My Son (Paperback)
FriesenPress, 9781525542503, 186pp.
Publication Date: February 1, 2019
Other Editions of This Title:
Hardcover (2/1/2019)
* Individual store prices may vary.
Description
Imagine that you're Nancy Holdeman, and the year is 1829. You're traveling by wagon train from Pennsylvania to join a small Mennonite farm settlement in Ohio with your husband, Amos, and Liza, the first of your nine babies. Still nursing, you're pregnant again.
Your family is depending on your skills for survival, so you packed the wagon with everything you'll need to nurture them until the first harvest. From rough shelter you create a home, while cultivating your summer garden with urgent hopes. You feed, warm, clothe, and heal your family to the best that hardship, scarcity, and uncertainty will afford.
Hope, tenacity, and strength, borne by the quiet faith and rich cultural traditions of the Mennonite people, conditioned by a history of persecution and dissent to seek religious freedom at any cost-these are the treasures you bring to your story to share with generations to come and a future that's yours to shape.
Only one thing is beyond your endurance ...
The repressive zealotry and joyless convictions of your son, John Holdeman, the self-appointed reformer of the Mennonite religion, divides the family, the community, and the very faith itself. What does a mother do?
Eat Honey, My Son is the true story of Nancy Holdeman, an indomitable, pioneering woman who opposed her son by refusing to abandon her conscience. All proceeds from the sale of this book will go to Rescue Cambodia, originally called Place of Rescue, an orphanage and AIDS hospice that makes a difference. Visit their website at www.rescuecambodia.org....