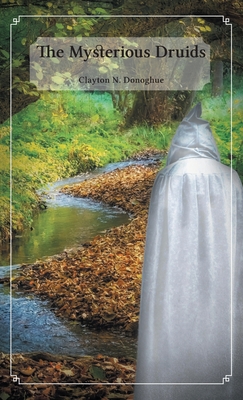 The Mysterious Druids (Hardcover)
FriesenPress, 9781525556432, 174pp.
Publication Date: January 17, 2020
Other Editions of This Title:
Paperback (1/17/2020)
* Individual store prices may vary.
Description
Few subjects have inspired more fascination throughout the centuries than the druids, but were they really as mystical and mysterious as they are often portrayed? In an absorbing mix of scholarly presentation and entertaining stories from folklore and history, The Mysterious Druids takes a deep dive into this question . . . and the answer may surprise you. This meticulously researched study takes readers on a wild romp through history, legend, and mythology. It explores the mystical symbols and healing plants used in druidic life, the druids' astronomy, and the amazingly advanced medical techniques they employed. There are riveting accounts of battles, cameos from characters like Merlyn and Boudicca, and up-to-the-minute observations on current theories and archeological research. Fueled by a deep love and in-depth understanding of Celtic culture, The Mysterious Druids makes great reading for history buffs and folklore/fantasy lovers alike....