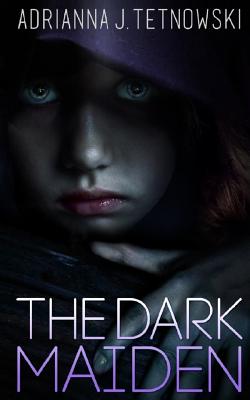 The Dark Maiden (Paperback)
Crystalblack, 9781527209732, 354pp.
Publication Date: May 12, 2017
Other Editions of This Title:
Paperback (1/9/2019)
Paperback (1/31/2016)
* Individual store prices may vary.
Description
The Lands of Iradas are in ruins. The Redbanes, true rulers of Iradas, are struggling to keep the peace and a treaty with the Valenti family that had been forsaken years ago has finally come to light. Sixteen year old Adelaide Redbane, Princess of Iradas, must form a new alliance through marriage between the Redbanes and the Mouridieus'; if her family wishes to win the war and bring about an end to the wretched Valentis. Yet Adelaide's rebellious, young nature has her turning against the idea and instead she sets off from home with different intentions - to awaken old alliances with the kings of both Faradwyn and Bordennia on her terms. But Marcus Valenti, the feared lord of Valkenn, is no fool. When his son finds a young girl; whom he claims is a Redbane, Marcus seizes the opportunity. With a Redbane being held as his hostage, the dangerous game being played between both families has changed and it is Serendipity, the lost Princess of Iradas, who will help decide the fate of the families - and of Iradas itself. With both Adelaide and Serendipity's heart sets on a future free from the threat of the Valentis and arranged marriages, they must lay down the rules and take the destiny of Iradas into their own hands.
About the Author
Adrianna J. Tetnowski lives in Lancashire and is currently studying a BA in English Language. When Adrianna isn't writing she enjoys binge-watching far too many films and TV series; torturing herself with fitness DVD's or catching up on a never ending TBR book list - all whilst drinking way too much coffee than she should be.
or
Not Currently Available for Direct Purchase