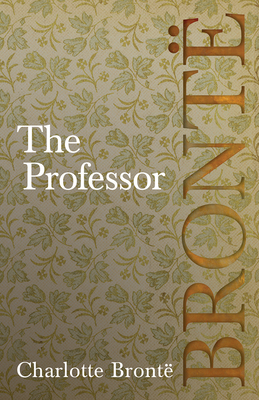 The Professor (Paperback)
Read Books, 9781528703802, 282pp.
Publication Date: March 23, 2018
Other Editions of This Title:
Digital Audiobook (12/31/2005)
Paperback (9/7/2018)
Paperback (1/25/2014)
Paperback (4/30/2016)
Paperback (7/31/2003)
Paperback (4/14/2015)
Paperback (3/25/2017)
Paperback (1/21/2020)
Paperback (2/27/2020)
Paperback (5/2/2013)
Paperback (2/11/2009)
Paperback (12/1/2015)
Paperback (3/31/2019)
* Individual store prices may vary.
Description
First published in 1857, "The Professor" was the first novel by Charlotte Bront . It follows the story of William Crimsworth, a young man who gets a new job as a teacher in an all-girls school in Brussels. Once there, he begins to fall in love with the headmistress, only to have his hopes dashed by an overheard conversation about marriage. Instead, his amours are directed towards a young teacher he is instructing, but problems naturally ensue. Charlotte Bront (1816 - 31 March 1855) was an English novelist and poet, and the oldest sister in the world-famous trio of literary sisters. Along with her sisters', hers have also become classics of English literature still read and enjoyed by people of all ages the world over. Many vintage books such as this are increasingly scarce and expensive. It is with this in mind that we are republishing this classic volume now in an affordable, modern, high-quality edition complete with a biography of the author by G. K. Chesterton, as well as essays by Virginia Woolf.