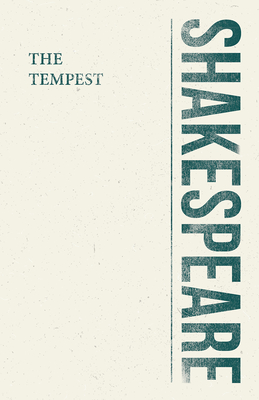 The Tempest
Paperback

* Individual store prices may vary.
Other Editions of This Title:
Paperback (12/4/2012)
Paperback (11/13/2009)
Paperback (12/4/2012)
Paperback (12/4/2012)
Paperback (12/4/2012)
Paperback (11/10/2013)
Paperback (5/8/2019)
Paperback (10/2/2018)
Paperback (1/30/2014)
Paperback (4/12/2019)
Paperback (8/14/2008)
Paperback, Large Print (8/14/2008)
Paperback (2/12/2010)
Paperback (5/26/2016)
Paperback (7/4/2008)
Paperback (7/20/2018)
Paperback (6/23/2019)
Paperback (7/23/2018)
Paperback (8/24/2018)
Description
Classic Books Library presents this new beautiful edition of William Shakespeare's play, "The Tempest". Featuring a specially commissioned new biography of William Shakespeare, it is a must for Shakespeare enthusiasts and newcomers alike. "The Tempest" is a story about Prospero, a wronged man, and his retribution. Left isolated on an island with his daughter, Miranda, he seeks to punish his enemies. Commanding the elements with magic, he conjures a storm, shipwrecking his suspected wrongdoers. As the castaways wash up onto his shores, they discover the island is far from normal. The supernatural overtones in the play have inspired some to consider that Shakespeare was writing about matters of the human soul. William Shakespeare (1564 - 1616) was an English playwright, poet, and actor. He is considered to be the greatest writer in the English language and is celebrated as the world's most famous dramatist.
Classic Books Library, 9781528705219, 126pp.
Publication Date: May 22, 2018