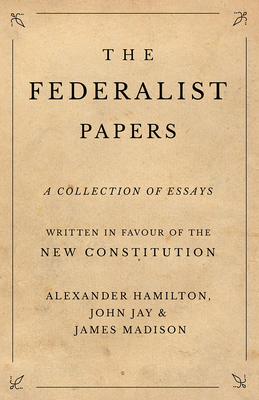 The Federalist Papers
Paperback

* Individual store prices may vary.
Other Editions of This Title:
Paperback (10/20/2019)
Paperback (10/20/2019)
Paperback (8/27/2018)
Paperback (1/5/2021)
Paperback (4/10/2017)
Paperback (12/1/2006)
Paperback (8/11/2011)
Paperback (2/26/2017)
Paperback (1/5/2021)
Paperback (4/9/2017)
Paperback (12/27/2014)
Paperback (3/31/2017)
Paperback (1/8/2021)
Description
Classic Books Library presents this brand new edition of "The Federalist Papers", a collection of separate essays and articles compiled in 1788 by Alexander Hamilton. Following the United States Declaration of Independence in 1776, the governing doctrines and policies of the States lacked cohesion. "The Federalist", as it was previously known, was constructed by American statesman Alexander Hamilton, and was intended to catalyse the ratification of the United States Constitution. Hamilton recruited fellow statesmen James Madison Jr., and John Jay to write papers for the compendium, and the three are known as some of the Founding Fathers of the United States. Alexander Hamilton (c. 1755-1804) was an American lawyer, journalist and highly influential government official. He also served as a Senior Officer in the Army between 1799-1800 and founded the Federalist Party, the system that governed the nation's finances. His contributions to the Constitution and leadership made a significant and lasting impact on the early development of the nation of the United States.
Classic Books Library, 9781528705561, 498pp.
Publication Date: June 21, 2018