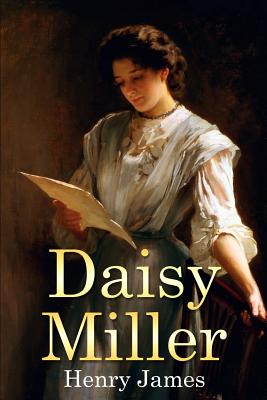 Daisy Miller
(Mockingbird Classics)
Paperback

* Individual store prices may vary.
Other Editions of This Title:
Paperback (10/2/2019)
Paperback (5/14/2015)
Paperback (7/12/2020)
Paperback (2/24/2019)
Paperback (6/19/2019)
Paperback (4/16/2017)
Paperback (10/27/2013)
Paperback (8/11/2015)
Paperback (12/2/2018)
Paperback (8/16/2018)
Paperback (5/26/2010)
Paperback (9/7/2018)
Paperback (12/6/2019)
Paperback (9/28/2013)
Paperback (1/8/2014)
Paperback, Spanish (2/28/2014)
Paperback (10/5/2016)
Description
"I have never allowed a gentleman to dictate to me, or to interfere with anything I do."
--- Henry James, Daisy Miller Daisy Miller is an 1878 novella by Henry James. It portrays the confused courtship of the eponymous American girl by Winterbourne, a compatriot of hers with much more sophistication. His pursuit of her is hampered by her own flirtatiousness, which is frowned upon by the other expatriates they meet in Switzerland and Italy. Her lack of understanding of the social mores of the society she so desperately wishes to enter ultimately leads to tragedy.
Createspace Independent Publishing Platform, 9781530093762, 70pp.
Publication Date: February 19, 2016
About the Author
Henry james (1843 - 1916) Henry James, OM (15 April 1843 - 28 February 1916) was an American-born writer, regarded as one of the key figures of 19th-century literary realism. He was the son of Henry James, Sr. and the brother of philosopher and psychologist William James and diarist Alice James. James alternated between America and Europe for the first 20 years of his life, after which he settled in England, becoming a British subject in 1915, one year before his death. He is primarily known for the series of novels in which he portrays the encounter of Americans with Europe and Europeans. His method of writing from the point of view of a character within a tale allows him to explore issues related to consciousness and perception, and his style in later works has been compared to impressionist painting.