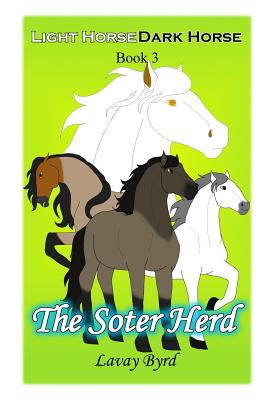 The Soter Herd (Light Horse Dark Horse - Book 3) (Paperback)
Createspace Independent Publishing Platform, 9781530173150, 150pp.
Publication Date: April 6, 2016
* Individual store prices may vary.
Description
Soter the Light Horse has finally broken the Curse of Evil, and now rules as the all-powerful King of Equus. But the war between good and evil is far from over, for Abaddon the Dark Horse will use all of his power to seek his revenge by destroying the equines. Meanwhile on Equus in Great Plains, Stone, Lightning, and the rest of Soter's faithful band of apprentices initiate their mission to recruit equines around the world to join Soter's Herd. But such a task is not going to be easy, for there are still enemies seeking to stomp out Soter's memory forever. Among them is Wolf, a ruthless stallion carrying out orders in hunting down Stone and his friends. But the Light Horse has different plans.
About the Author
Lavay Byrd is a young, independent author since 2010, but has been writing stories since she was a child. She hopes that through her inspirational fantasy fiction, she would share her life-long passion for horses and her faith in Jesus Christ with her readers, and that the lives of all ages will be changed forever.