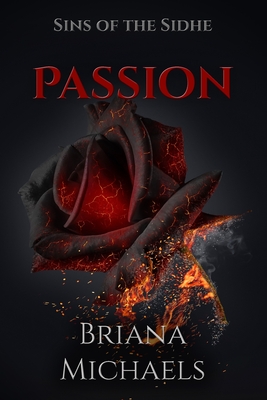 Passion (Paperback)
Createspace Independent Publishing Platform, 9781530176250, 402pp.
Publication Date: February 21, 2016
* Individual store prices may vary.
Description
Ruark may no longer be trapped in a cage and left in darkness, but he is far from being free - the bones in his very own body have become his new prison. Wrath pumps in his veins, and as the terrors of his past haunt him as much as the beast that resides within, the Druid struggles to find peace. He battles his own anguish, yet also feels an undeniable, metaphysical pull towards Rowan, his brother's wife, which is an attraction that only spells further disaster. All seems lost, but when Ashlyn, a smart and beautiful Sidhe, sees her chance to redeem the man, she takes it and tries to show Ruark that he isn't the monster he fears himself to be - but that doesn't mean the beast inside him agrees. Will love be enough to calm the furious storm and save Ruark from an existence of rage and pain, or is he doomed to forever be the destructive monster he fears will threaten the existence of everyone around him?
About the Author
Briana Michaels grew up and still lives on the East Coast. When taking a break from the crazy adventures in her head, she enjoys running around with her two children. If there is time to spare, she loves to read, cook, hike in the woods, and sit outside with a fire. She does all of this with the love and support of her amazing husband who always has her back, encouraging her to go for her dreams. Aye, she's a lucky girl indeed.