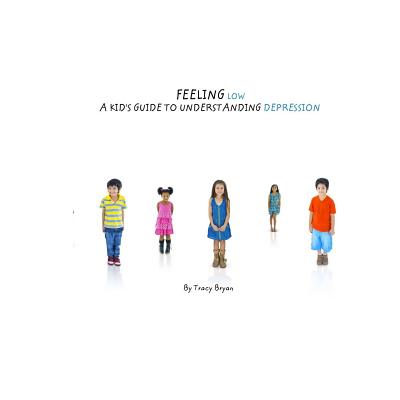 Feeling Low...A Kid's Guide To Understanding Depression (Paperback)
Createspace Independent Publishing Platform, 9781530273089, 56pp.
Publication Date: February 26, 2016
Other Editions of This Title:
Paperback (4/1/2015)
* Individual store prices may vary.
Description
Depressive Disorders sound kind of strange and complicated, but they are really quite simple to understand once you learn what depression is. Kids with Depressive Disorders are healthy and strong... they just feel sad and tired more than most kids. Everybody has a little bit of depression at some point in their life though, so learn how to be clear minded and relaxed so you can manage sadness and other symptoms of depression. Instead of feeling high or low...wouldn't it be nice to feel JUST RIGHT?
About the Author
Tracy Bryan is self-published children's author. Tracy writes whimsical picture books for kids aged 2-11 about self-esteem building, behavioral life skills, mental illness and mindfulness. She also likes to tackle social issues and speak directly to her readers about important topics that affect everyone. Tracy lives with her family in Central Florida. Please visit Tracy's website tracybryan.com or email her at tracy@tracybryan.com