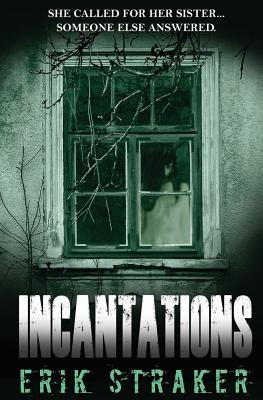 Incantations (Paperback)
Createspace Independent Publishing Platform, 9781530327836, 186pp.
Publication Date: March 3, 2016
* Individual store prices may vary.
About the Author
Erik Straker was born in South Carolina in 1977. A rich Southern history full of ghosts and haunts has served as inspiration ever since. He is the author of the dark poetry collection Fairy Tale Destruction as well as the novel, Incantations. He writes mostly in the horror and dark fantasy genres. Erik went to film school for a number of years and applies what he learned about film to his writing, using a predominantly visual style. Coming from a background of film and art, Erik has other projects in the works besides just his future novels. Graphic novels, short films, music albums and other artistic endeavors are completely up for grabs. His dismal world views are ever-present throughout his art and writing. Despite this, he is a fairly normal guy who loves comedy as much as horror and is not at all "Goth" or "Emo." Writing is his full-time love, and he works to perfect his craft every day. When not writing, he enjoys comic books, movies, music, and family time. Erik lives in the Western Maryland area.
or
Not Currently Available for Direct Purchase