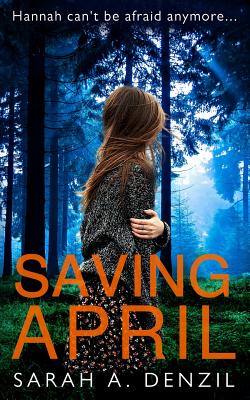 Saving April (Paperback)
Createspace Independent Publishing Platform, 9781530552078, 244pp.
Publication Date: March 29, 2016
Other Editions of This Title:
MP3 CD (2/13/2018)
* Individual store prices may vary.
Description
A family broken by lies. A woman traumatized by a dark past. A child caught in the crossfire. Who will save April? Hannah Abbott is afraid of the world. Plagued by anxiety, she lives an isolated, uneventful life in suburban Yorkshire. She rarely leaves her house, and her only friend is Edith, her elderly neighbor. But when the Mason family moves in across the street, Hannah's quiet life is changed forever. The Masons pull Hannah into their tangled web of secrets. She must decide what to believe and who to trust as she attempts to rescue their teenage daughter, April, from harm. Hannah knows only one thing for certain: she can't be afraid anymore.
About the Author
Sarah A. Denzil is a British suspense writer from Derbyshire. In her alternative life--AKA Sarah Dalton--she writes speculative fiction for teenagers, including The Blemished, Mary Hades and White Hart. Sarah lives in Yorkshire with her partner, enjoying the scenic countryside and rather unpredictable weather. Saving April, Sarah's debut suspense thriller, is a psychological look into the minds of the people around us who we rarely even consider - our neighbours. What do we really know about them, and what goes on when the doors are closed?