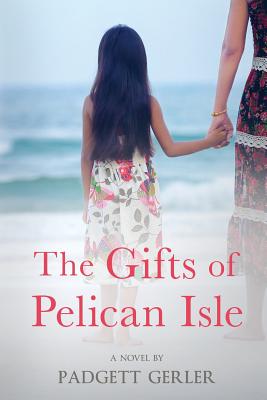 The Gifts of Pelican Isle (Paperback)
Createspace Independent Publishing Platform, 9781530691685, 250pp.
Publication Date: May 12, 2016
* Individual store prices may vary.
Description
When Ally Albright's husband and unborn child are killed by a drunk driver, Ally is certain her life has ended, as well. But a request from a beloved professor to teach a first-grade class on Pelican Isle draws Ally from her grief and the security of her parents' home to the remote island off the coast of North Carolina. Though her plan is to teach only until a permanent replacement can be found, Ally is immediately captivated by her enthusiastic and endearing students. Befriended by the islanders, including charming Dr. Chris Cruz and loving yet eccentric neighbor Joy Summers, Ally accepts the community's hospitality and discovers that Pelican Isle is not just a way station, it is a safe harbor for recovery, rebirth, and hope-not just for Ally but for all the residents of the island.
About the Author
Born on the coast of South Carolina and raised in the Shenandoah Valley of Virginia, Padgett Gerler relocated to Raleigh, North Carolina in the mid 1980's to attend North Carolina State University. Armed with an accounting degree and a CPA certificate, she enjoyed a successful accounting career until a passion for writing lured her into early retirement. Padgett has published three novels, GETTING THE IMPORTANT THINGS RIGHT, LESSONS I LEARNED FROM NICK NACK, and her current work, THE GIFTS OF PELICAN ISLE. Her short story "I Know This Happened 'Cause Somebody Seen It" is featured in the anthology SELF-RISING FLOWERS, published by Mountain Girl Press. LESSONS I LEARNED FROM NICK NACK was awarded the indieBrag Medallion, as well as honorable mention in the 2014 Writer's Digest Self Published Book Awards. Her short story "The Art of Dying" won first place in the Southwest Manuscripers Awards. Padgett lives with her husband, Ed, on pastoral Lake Winchester in Raleigh, North Carolina.