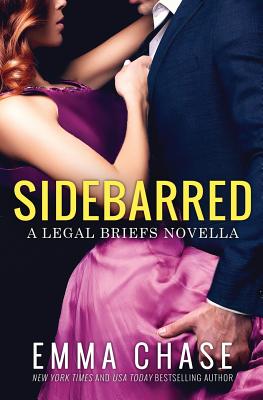 Sidebarred (Paperback)
Createspace Independent Publishing Platform, 9781530825318, 132pp.
Publication Date: April 18, 2016
* Individual store prices may vary.
Description
Join Jake & Chelsea, Stanton & Sofia, Brent & Kennedy as they navigate the hilarious and heartwarming hurdles of love, life and the law in this final addition to the Legal Briefs Series.
There was a time when Jake Becker had it all together. He was controlled, driven, ruthless.
About the Author
Emma Chase lives in a small, rural town in New Jersey, with her husband, two children and two misbehaving (but adorable) dogs. She has a long standing love/hate relationship with caffeine. Emma is an avid reader. Before her children were born she was known to consume whole books in a single day. With the 2013 release of her debut romantic comedy, Tangled, the ability to now call herself an author is nothing less than a dream come true.