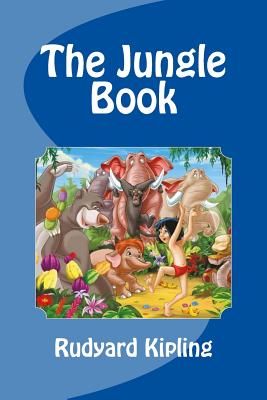 The Jungle Book (Paperback)
Createspace Independent Publishing Platform, 9781530838943, 120pp.
Publication Date: March 31, 2016
Other Editions of This Title:
Paperback (12/15/2015)
Paperback (11/23/2015)
Paperback (10/17/2018)
Paperback (5/22/2018)
Paperback (3/26/2018)
Paperback (11/27/2019)
Paperback (11/3/2018)
Paperback (4/17/2019)
Paperback (10/16/2018)
Paperback (2/14/2014)
Paperback (12/20/2019)
Paperback (12/22/2019)
Paperback (4/24/2017)
Hardcover (8/20/2015)
Hardcover (6/28/2016)
Paperback (10/1/2015)
Paperback (8/2/2013)
* Individual store prices may vary.
Description
The Jungle Book (1894). The Jungle Book is seven mostly unrelated short stories-some not even in the jungle-and seven short works of verse related to the story. The first set of three stories stars a young boy named Mowgli. He is raised by wolves, trained by a bear, kidnapped by monkeys, rescued by a panther and a snake, and kills and skins a tiger. All this before he hits puberty. After being abandoned in the jungle, a family of wolves breeding the little man-cub Mowgli ( Neel Sethi ) . Thanks to the wolf pack, Mowgli goes ahead to be able to confront itself to the dangers of the jungle. But with the arrival of dangerous Shere Khan, Mowgli is no longer welcome. This fearsome tiger, smarting from the wounds that man has caused, has promised to eliminate all human threat in the jungle. So Mowgli he has no choice but to leave the only home he has known all his life. The small human child then undertake a risky and fascinating journey of self-discovery, to return to his species, accompanied by the ever faithful Bagheera, the panther child's mentor, and the carefree bear Baloo and fun.