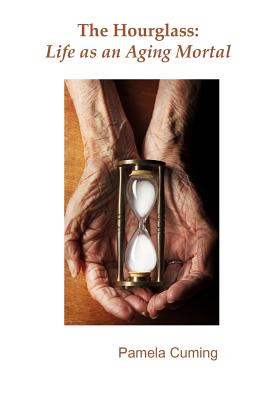 The Hourglass (Paperback)
Life as an Aging Mortal
Createspace Independent Publishing Platform, 9781530840212, 304pp.
Publication Date: April 26, 2016
* Individual store prices may vary.
Description
In The Hourglass, Pamela Cuming invites us to contemplate how we can find the courage to age and to confront death as the runway of our lives gets shorter. - How can we continue to find meaning in life when we already know the end of the story? - What can we do to keep our inner flame burning bright when we grow old and have lost the spell of potential? - What can we do to create a mindset that will help us fight back or continue to enjoy life when our bodies weaken and our health declines? - Is it possible to love our aging bodies as we once loved our younger selves? - How can we continue to love our aging mates when they grow short-tempered, and impatient and can't play with us or interact with us the way they used to? - What can we do to sustain the vitality of our relationship with our mate when we grow old and the strobe lights dim, lust wanes, and mating rituals are transformed into the bonds of friendship? - What can we do to make sure that doctors and hospitals act in our best interest, and contribute rather than detract from the quality of our lives? - How can we manage the inherent conflict between our own desire to remain autonomous and our childrens' desire to keep us safe? - Is there anything we can do to ease the transition between living as a totally mobile, independent being and a person who is dependent on the help of others? - How do we avoid the conflicts that too often arise between our siblings when we come together to bury our last ramaining parent? - How can we harness our creative talents or the talents of others so that they become an antidote to aging? - How important are the presence of other people to our ability to age well? - What can we do to help the ones we love die with few regrets and with dignity? - What does it feel like to lose the love of our life? How can we survive the journey through the land of the shadows and emerge on the other side with our sense of self intact? - How can we think about dying? How can we learn to accept that we will die, and therefore deny death its power to terrify? - Is there a good way to die? Through stories drawn from her own life and the lives of others, mingled with insights derived from philosophy, medicine and science, the author explores the answers to these questions. She presents a model that we can use to identify our unique way of embracing the joys and dealing with the burdens of growing old. Do we tend to maintain a positive outlook, or to despair? Do we fight back, or give in or give up? Are we optimistic? pessimistic? realistic? Are we resilient? adaptable? courageous? acceptant? Are we wise and balanced, or do we rage against the dying of the light? The model provides a roadmap to guide us through the difficult passages of aging, dealing with the death of loved ones and even contemplating our own demise. In short, The Hourglass: Life as an Aging Mortal confronts Death and its precursor, Aging, head on.
About the Author
Cuming is a Scottish name that means "courage." Throughout her life, Pam has eagerly seized new opportunities and bravely confronted the obstacles that life has put in her way. She has always embraced Helen Keller's belief,"Life is an adventure or nothing at all." After graduating from Smith College, she embarked on what would become a multi-faceted career during which she would advise leaders of American corporations, Wall Street financiers, directors of non-profits and medical practitioners on the human dimensions of their enterprises. She published two books on leadership and the use and abuse of power.. While her life has been rich in opportunity, she has also known heartbreak. When she was thirty-four, her husband died suddenly, shaking the foundations on which she had built her life. She wrote about the tumultuous journey that ensued in Widow's Walk, a candid story of bereavement and healing. Now she is facing a new set of challenges as she learns to deal with emerging health problems and other demands presented by an aging body. Courageously confronting her own mortality, she insists that the last part of life can still present us with a great adventure. Pamela Cuming is a Certified Senior Advisor (CSA)(R) . Her website is www.pamcuming.com.