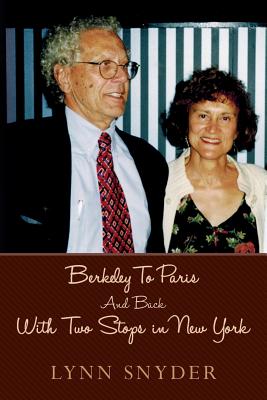 Berkeley to Paris and Back with Two Stops in New York (Paperback)
Createspace Independent Publishing Platform, 9781530855896, 104pp.
Publication Date: August 15, 2016
* Individual store prices may vary.
Description
Lynn Snyder has been searching for love while learning how the world works and reporting it as a newspaper reporter. Her childhood was not a happy one, and after graduating from college, she traveled the world. A relationship with a British philosophy student ends in Lynn's leaving London in relief. An engagement to an MIT professor leads to Lynn's discovery of her calling as a writer-but not true love. Lynn goes through life independent and alone.
Leo Ganz is also alone. His two marriages both ended in divorce. He spends his time focusing on his work as a biopsychology professor at Stanford University. He still remembers when his parents fled the Third Reich in 1941 and crossed Europe in a taxi. Leo has whole-heartedly embraced the American dream, but he can't find anyone to share it with.
Lynn and Leo each hear an ad for a dating service on a classical-music radio station and decide to join, a decision that will change both their lives forever.
Meeting Leo is just the beginning. Lynn Snyder chronicles the details of a life well lived. In this new autobiography, she recounts the troubled times ahead.
About the Author
Lynn Snyder was born in Akron, Ohio. After receiving a degree in political science from the University of Michigan, she became a journalist. She spent time in London, England, and Cambridge, Massachusetts, before moving to Northern California. It was there that she met her husband, Leo. In addition to journalism, Snyder has also worked as a playwright, campaign publicity director, and literature teacher.