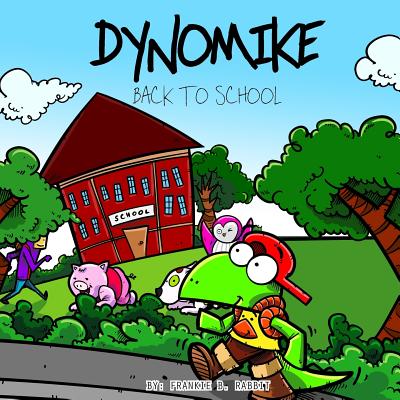 Dynomike (Paperback)
Back to School
Createspace Independent Publishing Platform, 9781530894192, 62pp.
Publication Date: August 1, 2016
Other Editions of This Title:
Paperback (10/2/2018)
Paperback (10/21/2016)
Paperback (4/11/2019)
Paperback (11/3/2016)
Paperback (2/10/2018)
Paperback (1/4/2017)
Paperback (10/5/2016)
* Individual store prices may vary.
Description
"I want to make friends. I hope things are cool." Dynomike will attend his first day of school. But he is so scared, so nervous he shivers. He worries, he's flurried-- first day of school jitters. From the Dynomike series: It's the first day of school, and Dynomike hopes it is cool, but inside he's a nervous wreck. It's so bad that by the end of the day, he has decided he is not going back. Luckily for him, Dynomom knows just what to do to help him overcome his fears and make friends at school. Starting something new can be scary for anyone, but with the right tools, it can be fun too Join Dynomike in Back to School as he learns the secret to making new friends and fitting in anywhere.
About the Author
Frankie B. Rabbit was born and raised underground; the underground rap scene that is. Walking alone through the rough soils of Michigan, Ohio, Pennsylvania, New York, and now currently in New Jersey; he traveled most of the North East battle rapping other upcoming hip-hop artists at local night clubs to only find himself getting paid in vegetable scraps and free admissions. While, he was winning a majority of his freestyle rap battles, Frankie B. Rabbit was only participating for bonus money to keep his whiskers afloat. Frankie B. Rabbit's talents were not self-fulfilling for him, and he was seeking to take his talents elsewhere. After a brief loss of purpose, Frankie decided to write children's books with a similar rhyming style to his rap music. He then started "DYNOMIKE." A children's book series with fun rhymes, vibrant illustrations, memorible characters, and stories to help kids (and some adults) grasp certain ways of life. We hope you enjoy the books as much as we did creating them! -Dynomike Books