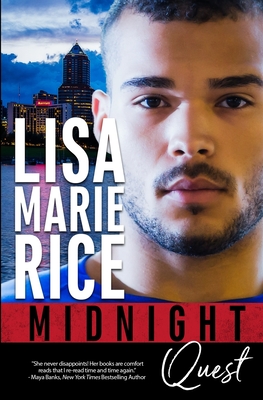 Midnight Quest (Paperback)
A Men of Midnight Short Novel
Createspace Independent Publishing Platform, 9781530931453, 258pp.
Publication Date: April 6, 2016
* Individual store prices may vary.
Description
He comes from nowhere. Jacko is not afraid of anything or anyone. He has faced down the stuff of nightmares as a Navy SEAL. Now he is facing an enemy that terrifies him-his past. Lauren is the love of his life. But how can he be the man she deserves if his past is shrouded in mystery? Lauren loves Jacko just as he is. She doesn't know where his quest will take him-- she can only hope it will lead him back to her. But Jacko's relentless search for the truth of his past will unleash a deadly enemy hellbent on destroying everything he loves most...
About the Author
Lisa Marie Rice is eternally 30 years old and will never age. She is tall and willowy and beautiful. Men drop at her feet like ripe pears. She has won every major book prize in the world. She is a black belt with advanced degrees in archaeology, nuclear physics, and Tibetan literature. She is a concert pianist. Did I mention her Nobel Prize? Of course, Lisa Marie Rice is a virtual woman and exists only at the keyboard when writing romantic suspense. She disappears when the monitor winks off.