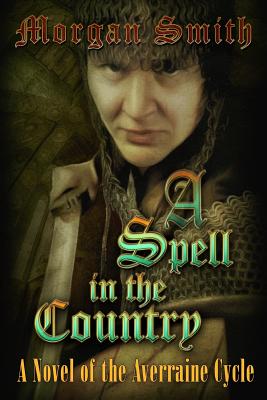 A Spell in the Country (Paperback)
A Novel of the Averraine Cycle
Createspace Independent Publishing Platform, 9781530979950, 294pp.
Publication Date: April 28, 2016
* Individual store prices may vary.
Description
What if you weren't what heroes are made of? What if your life was an open book? What if you were just an ordinary soldier, with ordinary skills and ordinary goals? What if you weren't "The Chosen One" but still had to try to save the world? "A Spell in the Country" is the story of that soldier - a young woman driven not by prophesy, but by circumstances and coincidence, and by the strengths and weaknesses that anyone might possess. Lured into treason and only narrowly escaping the gallows, Keridwen was desperate to build some kind of life for herself. But between demons bent on death and mayhem, treachery at the very heart of the kingdom, and a prince who had every right to nurse a grudge against her, what were the odds that she could stay out of trouble for long?
About the Author
Morgan Smith has been a goatherd, a landscaper, a weaver, a bookstore owner, a travel writer, and an archaeologist, and she will drop everything to travel anywhere, on the flimsiest of pretexts. Writing is something she has been doing all her life, though, one way or another, and now she thinks she might actually have something to say.