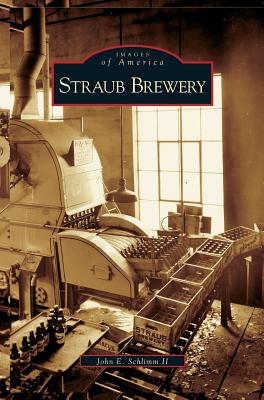 Straub Brewery
Hardcover

* Individual store prices may vary.
Description
The Straub Brewery was founded in the 1870s by German immigrant Peter Straub. At the age of 19, during the rise in German nationalism, Straub left his home and family in search of the American dream. Today, the Straub Brewery remains one of the oldest breweries in the country and is still owned and operated by its founding family, now into its sixth generation. The Straub Brewery takes great pride in producing Straub beer and the award-winning Straub Light, which are distributed throughout Pennsylvania and parts of Ohio and enjoyed by fans from around the world. Straub Brewery illustrates the evolution of this Pennsylvania landmark business, which has spanned three centuries. From the days when Straub beer was delivered in wooden kegs by horse and buggy to the newest stainless steel kegs that are delivered via semitruck, Straub Brewery takes readers on an unprecedented and thirst-quenching tour of the operation. This pictorial history unearths the Straub family legacy, the brewing process, and the events that have secured the brewery's "eternal tap" on history.
Arcadia Publishing Library Editions, 9781531622800, 130pp.
Publication Date: September 21, 2005