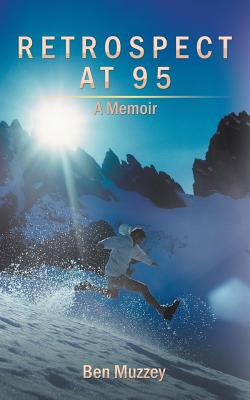 Retrospect at 95
A Memoir
Paperback

* Individual store prices may vary.
Description
Ben Muzzey's life story begins with his birth in Lexington, Massachusetts in 1920 and Victorian upbringing by his three maiden aunts, and continues through his mid-nineties as an athlete and retired aerospace engineer.
In this memoir, he describes his struggles with nearsightedness and dyslexia, both undiagnosed during childhood. Although misunderstood, he overcame these obstacles to complete his degree at MIT in three years and go on to a successful career at General Motors and Boeing. He looks back at the events that shaped his character as well as those who doubted him and believed in him. He recalls living as a nearly penniless young man while working for and living in the barn of the landscape architect, Dan Kiley; his venture west with his second wife Nancy, living on wild blackberries and camping under bridges along the way; the colorful neighbors in the Renton, WA tenement that was their fi rst home; and how he met and married his current wife and marvelous skier, Ann.
He had many other adventures throughout his life, including moving his onceprimitive farmhouse to the beautiful Mercer Island waterfront property by tugboat, a scandal at Boeing, and outdoor thrills. He recollects these and more in Retrospect at 95.
iUniverse, 9781532002779, 178pp.
Publication Date: August 2, 2016