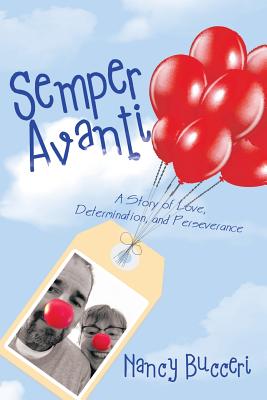 Semper Avanti
A Story of Love, Determination, and Perseverance
Paperback

* Individual store prices may vary.
Description
Nancy Bucceri's memoir begins in the Dallas airport in 2014, when she received a phone call from an emergency room in Virginia, telling her that her husband of thirty-one years was hospitalized with life-threatening swelling of his brain. A fit, healthy sixty-two-year-old, Bob had been felled by a hemorrhagic stroke in his hotel room while on a business trip.
After surviving against the odds and fighting hard for six weeks, Bob is dealt another blow: his healthcare insurance company refuses to cover the acute inpatient rehabilitation therapy he needs to get his life back. The denial of care comes just as Bob is beginning to show signs of walking again.
Semper Avanti is part love story, part case study, and part survival story. It is about the love between a husband and wife, his determination to reclaim his life, and her fight to save her husband and keep her family whole through the long, excruciating journey of traumatic brain injury recovery.
"You will experience a range of heartfelt emotions reading 'Semper Avanti'. I applaud the Bucceri's for sharing their story, which will provide hope and inspiration to many". --Jan Walters, Author
iUniverse, 9781532003813, 130pp.
Publication Date: January 4, 2017