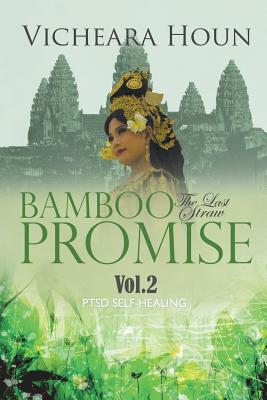 Bamboo Promise (Paperback)
The Last Straw Vol.2 Ptsd Self-Healing
iUniverse, 9781532015007, 322pp.
Publication Date: February 23, 2017
* Individual store prices may vary.
Description
Vicheara Houn began sharing her battle with post-traumatic stress disorder in Bamboo Promise: Prison without Walls.
In this second volume of her story, she delves deeper into the traumas that have seared her soul and left her with invisible wounds. With so many worldwide tragedies, readers of all cultures and ages will appreciate her story.
Despite a traumatic childhood in Cambodia, she thought she'd founded happiness after getting married in 1975, but then the Khmer Rouge forced her and her family from their homes. For four years, she endured starvation, illness, and the agony of losing all of her loved ones--including her young husband.
While she would survive, escape Cambodia, and find love again in the United States, the horrors of the genocide--as well as her second husband's alcoholism and abuse--would threaten to destroy her life.
This raw and remarkable story is complemented by the insights of Dr. R. Russ, a licensed psychologist, who provides a medical framework to understand how PTSD progresses at the end of each chapter, giving the author's story more value to anyone who is struggling or helping a loved one struggle with PTSD.