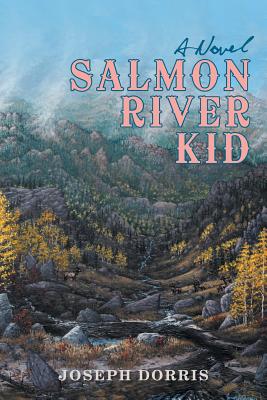 Salmon River Kid (Paperback)
iUniverse Star, 9781532020926, 404pp.
Publication Date: May 3, 2017
* Individual store prices may vary.
Description
t is 1872 in Idaho Territory and fifteen-year old Samuel Chambers and his father struggle to survive a brutal winter along the Salmon River. While awaiting spring to cross the snowfields into Warren's camp and return to their gold strike, Samuel ranches at Slate Creek and falls in love. There is one problem: Samuel cannot marry unless he and his father return to Warren's and prove up their claim.
When father and son finally reach Warren's, they discover their claim has been jumped. With all hopes of earning a fortune seemingly dashed, Samuel wrestles with his desire for revenge and his drive to find gold. He reunites with his Chinese friend, Chen, and peddles merchandise in order to survive. He is also conflicted by a dancehall lady's renewed interest and his love for the ranch-hand girl. With their last hope, father and son turn to hardrock mining to get the gold they need. But it is when Samuel attempts to pack gold out of the camp under the watchful eyes of road agents that Samuel unwittingly puts everyone's lives in jeopardy. Now only time will tell if everything is lost.
In this continuing saga based on the history of an Idaho gold camp, a young man embarks on a dangerous coming-of-age journey that reveals an unforgettable glimpse into life in 1870s Salmon River country.