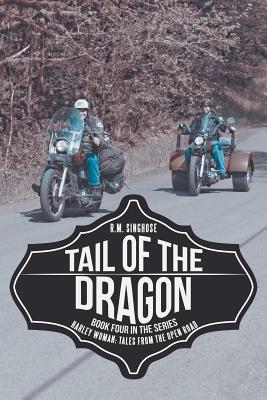 Tail of the Dragon
Harley Woman: Tales From The Open Road
Paperback

* Individual store prices may vary.
Description
Deep in the Great Smoky Mountains between Tennessee and North Carolina, there is a road that is a legend among motorcyclists. This road contains an eleven-mile stretch of some of the most incredible curves in the United States: three hundred eighteen curves, to be exact. Three hundred eighteen breathtaking, eyeball bugging, white knuckle, hairpin curves. Of course, the best way to ride this road is at a fast pace, taking the curves on the wrong side, dodging the traffic coming to meet you.
Tail of the Dragon is a true story of the author's journey on her Harley-Davidson, riding alongside her husband from Oregon to the Great Smoky Mountains, finally encountering the infamous "Tail Of The Dragon." The fourth book in the series Harley Woman: Tales From The Open Road, this is a fascinating memoir that will delight armchair travelers and motorcycle enthusiasts everywhere.
Inkubuzz Photo, 9781532022258, 292pp.
Publication Date: June 23, 2017