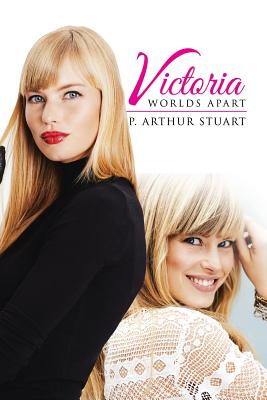 Victoria
Worlds Apart
Paperback

* Individual store prices may vary.
Other Editions of This Title:
Paperback (5/20/2018)
Hardcover (9/13/2017)
Paperback (2/28/2019)
Description
Arthur is twenty-four years old with a fit body and above average face. In his words, he's "not panty-dropping handsome," but he does all right. When he wins an all-expense paid trip to Hawaii, he sits next to a beautiful woman on the flight, and it's anything but love at first sight. Victoria is extremely gorgeous, wealthy beyond belief, and arrogant. At twenty-six, she already conquered the business world, but she has failed miserably in her personal relationships. On the flight to Hawaii, she seems almost repelled by Arthur. Once they land on the island, she even suspects he's stalking her-and she accuses him of such after two days of dancing around each other. She slaps him, and he kisses her. A sexual odyssey begins as two strangers embark on an erotic trip to the dark side neither of them is prepared to handle. As the sex takes a surprising turn, they must agree on a set of rules for their relationship while maintaining their normal lives: business trips, parents, and jobs. Despite distractions, their shared passion binds them together in more ways than one.
iUniverse, 9781532027871, 338pp.
Publication Date: September 13, 2017
About the Author
P. Arthur Stuart was born and raised in Brooklyn, New York. While serving in the United States Navy, he met his wife, and they have four kids. He holds a physics degree from San Diego State University and MBA from National University. Stuart believes there is nothing as uplifting as having the one you love tell you, "I Love You." He currently lives in Poway, California.