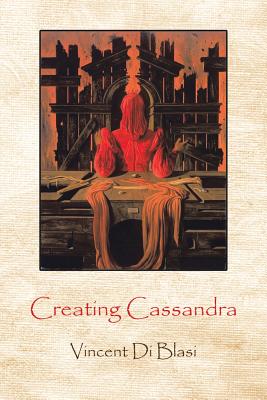 Creating Cassandra
Paperback

* Individual store prices may vary.
Other Editions of This Title:
Hardcover (11/16/2017)
Description
Creating Cassandra is two love stories about the same man and woman set eight hundred years apart. The story begins in the 1990s as the Boston based author is seeking and ultimately finds his model for the Cassandra of his twelfth-century novella about a man and woman who will share their names in that other age.
Both his muse and the character she inspires are ambitious women. Both marry powerful men who will die leaving them and their not necessarily legitimate fortunes vulnerable. And each will call upon her century's version of a knight, mercenary or gangster to hold on to what otherwise would be lost.
The obsessions that drive the superstitious author and his determined Cassandra influence what will come to pass in the novella, just as what the author ascribes to his twelfth-century characters influences the actions of his Cassandra and the author himself. When the two worlds meet, there are ample warnings of danger but as you would expect in the case of a Cassandra, no warning or prophesy is heeded. Neither the author nor Cassandra would ever have anticipated the price that they had to pay for the worlds they had fought so hard to create in either century. What they created would forever change the course of their lives.
From Creating Cassandra
Giangreco slowly put his arm around Cassandra. He held her tightly as he said ?Anyone who writes a biography that is supposed to tell all is a fool, a liar or a person who has not lived much of a life. You know that, Cassandra. Think of your own life. And I would not want you to be any different than how you are.?
iUniverse, 9781532032295, 212pp.
Publication Date: November 16, 2017