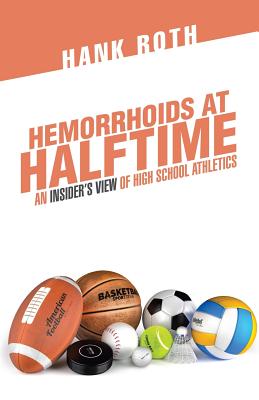 Hemorrhoids at Halftime
An Insider'S View of High School Athletics
Paperback

* Individual store prices may vary.
Description
Hank Roth covers all the bases in providing valuable insight and perspective into high school athletics today. John Doherty, former pitcher for the Detroit Tigers A must read for high school athletes, coaches, athletic directors, officials and parents. Ron Rothstein, former head coach for the Miami Heat and Detroit Pistons.
iUniverse, 9781532040832, 248pp.
Publication Date: February 22, 2018
About the Author
Hank Roth retired in June 2016 after several decades as an educator and coach in Westchester County, New York. His teams won numerous league and sectional championships in basketball and baseball. He received Coach of the Year honors four times and many other awards. In 1995, he was honored as the New York State Athletic Director of the Year. He served as an athletic administrator for forty-seven years, and his tenure is the longest in his sections history. He was inducted into the New York Sports Hall of Fame as a coach and athletic administrator in 2017.