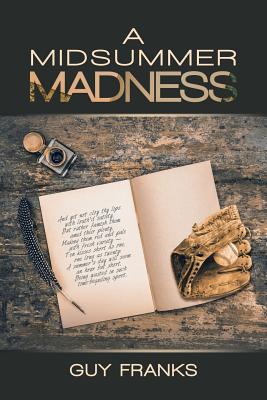 A Midsummer Madness (Paperback)
iUniverse, 9781532046919, 350pp.
Publication Date: May 9, 2018
* Individual store prices may vary.
Description
It is 1986 in Connecticut and the great renaissance of minor league baseball is in full swing. Shakespeare (Shake) Louis Glover is managing the New Britain Kingsmen, a Double-A team in the Eastern League. Shake, who is named after the Bard and Lou Gehrig, embodies the harmony that is Shakespeare and baseball. As a new season begins, Shake knows there is no other place in the world hed rather be. As the crack of the bat echoes throughout the ballpark, great characters and themes of Shakespeare begin to emerge from the shadows. Rex Lyon, the volatile owner of the Kingsmen, disowns his daughters in Lear-like fashion only to find reconciliation at his tragic end. Second baseman Dane Hamilton, who is seemingly Hamlet reincarnated, broods while learning a secret about his father that changes his life. Hank Prince is a player with great potential who would rather hang out with his Falstaff-buddy than assume the greatness bestowed upon him. Even though the Kingsmen are an excellent team with top prospects, now only time will tell if they have what it takes to be champions. A Midsummer Madness follows a Double-A baseball team as the themes and poetry of Shakespeare blend with the dirt and grass of baseball to create a tragic-comic tale.