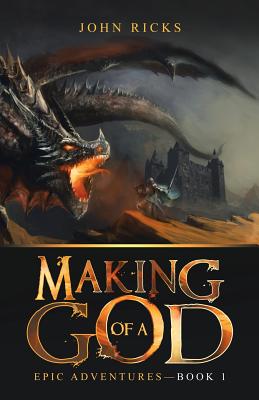 Making of a God (Paperback)
Epic Adventures-Book 1
iUniverse, 9781532058080, 396pp.
Publication Date: November 13, 2018
* Individual store prices may vary.
Description
Epic adventures are set in the days of dragons and magic, demons and undead, on a world in this galaxy in a time of great need. The age is debated by grand wizards, renowned sages, and clerics of a dozen races. It took place before the great Over God Wars but during the time of chance, and that is what we will call it-the Age of Chance. Charles, born a crown prince, is the black sheep of the royal family. He makes one necessary decision that destroys his life, causes his exile from his beloved country, and prompts praise as a hero. Charles is led on a dangerous and painful journey to regain his loss, and becomes more powerful and deadly than anyone ever anticipated. In this action-packed epic fantasy, a young crown prince embarks on a adventure-filled quest to become a god.