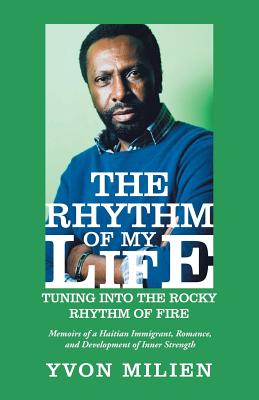 The Rhythm of My Life (Paperback)
Tuning into the Rocky Rhythm of Fire
iUniverse, 9781532063640, 224pp.
Publication Date: December 10, 2018
Other Editions of This Title:
Hardcover (12/10/2018)
* Individual store prices may vary.
Description
Throughout his life, author Yvon Milien has faced delays, denials, frustrations, isolation, failure, betrayals, affronts from friends, and the premature loss of loved ones many times. His experiences were a mix of the sad and the tragic, and he needed to develop values to survive and support himself. In The Rhythm of My Life, he narrates his story. Inspirational in substance, this memoir offers a perspective of how to deal with the challenges, how to tune into the rhythm of fires the wind of destiny blows into life. Milien tells how providence, the government of God, made him aware that the only way to overcome the negative was to develop his inner strength. Milien documents his sour, spicy life to share with others the methodology he used to deal with his dilemmas. Providence persuaded him to see that sharing his story was a vehicle to inspire others and help them make their lives an adventure rather than a sentence.