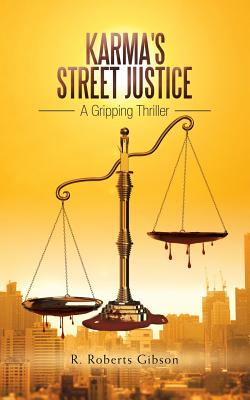 Karma's Street Justice (Paperback)
A Gripping Thriller
iUniverse, 9781532063756, 336pp.
Publication Date: April 17, 2019
* Individual store prices may vary.
Description
JUDGE ANITA TOLLIVER is one of those women who appears to have it all-brains, beauty and a highly-respected career in her hometown of Florence, Michigan. Her perfect world takes a drastic turn when her marriage starts to fail, and she enters into a sex-drenched affair with Florence PD Lt. Detective, Sherman Lacy. After a mother and her two children are found brutally murdered, everyone in Florence demands swift retribution. The escalation of the summer's heat has caused tensions to rise. Judge Tolliver is tapped to preside over the case. A conflict exists because Lacy is the lead Detective on the same case. Judge Tolliver knows that she must get the case right, if not, the legal spotlight may reveal her secrets which are radically at odds with her public persona. The question becomes, what is a desperate judge willing to do to protect her secrets?
About the Author
R. ROBERTS GIBSON was born in Detroit, and raised in Flint, Michigan. A graduate of Michigan State University, she received her Doctorate of Jurisprudence from the University of Toledo, College of Law. In private practice she represented hundreds of criminal defendants. She also served as a State-elected judge for sixteen years, presiding over Criminal and Civil cases. She often states, "I have heard it all and I have seen it all!" Given her vast experience in the criminal justice system, Gibson is able to give her readers a fascinating look into the mind of killers and how they think. She lives in Alabama, with her husband, Richard; daughters LaVeda and Tegan; granddaughter, Krysta, and furry canine son, Jack Flint.