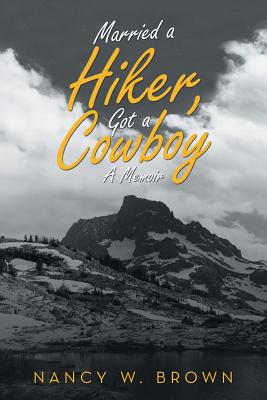 Married a Hiker, Got a Cowboy (Paperback)
A Memoir
iUniverse, 9781532068744, 186pp.
Publication Date: March 31, 2019
* Individual store prices may vary.
Description
If there has been one theme in Nancy W. Brown's life, it is enjoying where her outdoor adventures have carried her over the years. In this memoir, she celebrates her lifelong love of nature, beginning with her upbringing in the San Francisco Bay Area in the 1940s and 1950s. As a girl, she was introduced to the natural world. Her grandfather was a respected science teacher and photographer in Southern California, and he passed his talents down. Much of her time was spent outdoors with other children, including watching a neighbor chop chickens' heads off on a chopping block and skin rabbits. She came to see this as normal (although scary, at first). With her parents, she spent vacations camping and exploring the Western states and seashores. As an adult, she gravitated to beautiful places-living and hiking in national parks, canoeing down rivers, and riding horses and mules in the backcountry of the Sierra Nevada and Arizona. Climb mountains, cross passes, and discover the great outdoors with recollections that soothe the soul in Married a Hiker, Got a Cowboy.
About the Author
Nancy Brown is a California native who spent her youth camping, hiking, and fishing with her family. As an adult, she has backpacked, lived in national parks, canoed rivers, and ridden her mule on mountain and desert trails. She earned a teaching credential, bachelor of arts, and master of arts from University of California, Berkeley. She is retired from teaching and lives with her husband on a horse ranch in Livermore, California.