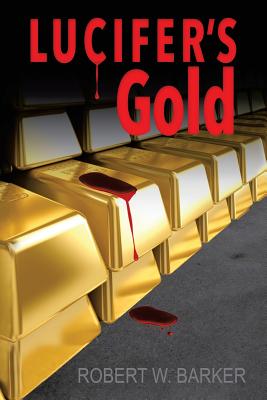 Lucifer's Gold (Paperback)
iUniverse, 9781532074370, 332pp.
Publication Date: May 10, 2019
* Individual store prices may vary.
Description
Peter Binder, geologist, gold explorer, and former SEAL, and his lover, Maria Davidoff, are still recovering from their violent confrontation with nuclear terrorists in the Arctic of Canada. The enemies they made in the barren northern lands of Canada still pursue them. Peter takes an assignment to examine a new gold discovery in Indonesia, potentially the richest gold mine in the history of the world. With this first step, he and Maria plunge into converging, bloody, and violent plots that focus on a mysterious and massive hoard of gold. Conspirators aim to use the gold to subvert the Constitution and install a fascist dictator to rule the United States. A Russian spy and a Japanese gangster have their own designs on the gold. In deadly encounters across the globe, Peter and Maria repeatedly confront the hurricane of evil that is drawn to the gold. Is the United States government so fragile that it can be so easily destroyed? Peter and Maria must fight through the layers of deception and betrayal all around them and deliver the truth to Washington and the president of the United States.
About the Author
Robert W. Barker worked as an international explorer for gold in some of the most remote corners of five continents. He has worked with people of many different cultures and ethnic backgrounds, in locations that tourists rarely attempt to visit. His exposure to many different countries and different world environments brings solid authenticity to his descriptions of the locations and characters in his writing. He is the author of The Devil's Chosen, an examination of the decision processes of the Holocaust and the winner of the Eric Hoffer Award. He has also authored Nuclear Rogue, the first in the series of Peter Binder and Maria Davidoff thrillers. He currently lives in western Massachusetts.