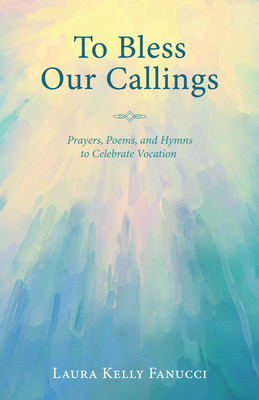 To Bless Our Callings
Paperback

* Individual store prices may vary.
Other Editions of This Title:
Hardcover (7/24/2017)
Description
To Bless Our Callings: Prayers, Poems, and Hymns to Celebrate Vocation is an ecumenical collection that supports the callings of everyone within the Christian community. This valuable resource of over two hundred prayers, blessings, poems, and sacred songs from diverse Christian traditions speaks to the heart of vocation's richness. -Part I (Ages and Stages) gathers prayers for children, teens, young adults, and adults in mid-life, later, and older adulthood. -Part II (Work and Profession) offers blessings for traditional professions and overlooked occupations--from nurses to truck drivers, janitors to lawyers, salespeople to stay-at-home parents. -Part III (A Year of Blessing) highlights times to preach and pray about vocation throughout the church year and cultural calendar. Drawing from research with hundreds of Christians in congregations across the country about their sense of God's call in their lives, the book fills the gap between Christianity's rich theologies of vocation and people's pastoral needs in living out their callings. To Bless Our Callings is a perfect resource for catechists, musicians, worship leaders, spiritual directors, retreat leaders, campus ministers, and chaplains. ""Laura Fanucci's book is a theological, spiritual, and liturgical gem. Filled with insight into how callings relate to the stages of life, paid and unpaid work and the professions, and the liturgical year, it provides a comprehensive and eminently usable resource for pastors, religious leaders, and anyone who wants to relate their faith to every aspect of human life. Fanucci draws ecumenically from numerous traditions, and creates many of her own prayers and blessings to provide a wealth of wise and evocative sources for Christian worship and discernment. This book fills a large gap in the literature on worship and callings."" --Douglas Schuurman, Professor of Religion, St. Olaf College Laura Kelly Fanucci directs an ecumenical project on vocation in congregations at the Collegeville Institute in Collegeville, Minnesota. She is the author of Everyday Sacrament: The Messy Grace of Parenting (2014), Mercy: God's Nature, Our Challenge (2016), Dashed Hopes: When Our Best-Laid Plans Fall Apart (2017), and the co-author of Living Your Discipleship: 7 Ways to Express Your Deepest Calling (2015).
Wipf & Stock Publishers, 9781532615788, 230pp.
Publication Date: July 24, 2017