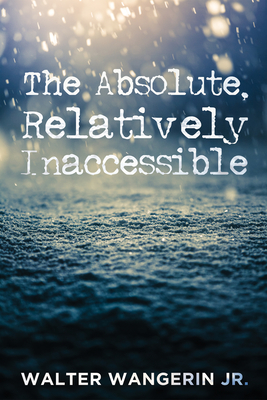 The Absolute, Relatively Inaccessible (Paperback)
Cascade Books, 9781532616693, 96pp.
Publication Date: May 31, 2017
Other Editions of This Title:
Hardcover (5/31/2017)
* Individual store prices may vary.
Description
The Absolute, Relatively Inaccessible is a volume of poems divided into three parts. The three parts are bound together by a brace of persistent and developing themes, as well as by the repetition (and the development) of language, metaphor, and imagery. Part 1 presents various characters (mostly African American) confronting death. The poems in part 2 are spoken by an unnamed narrator about his cancer. My cancer, actually, and my experiences. Parts 2 and 3 both descend into silence. Part 3 is a radical reworking of the ancient Mesopotamian epic loosely known as The Songs of Heaven and Hell. The poems are not a translation, though each derives from a separate song, and each uses the characters, the events, the worldview, and the stark imagery of Babylon in the third century BCE. In many respects, these poems have the prosody of the biblical psalms. ""Wangerin the poet has done what few Christians, few clergy, and few servants of the word ever accomplish: he has set aside our common penchant for easy consolation, favoring a strenuous pursuit of authenticity and truth, wielding as his only tool a tenacious faith that language--its echoing music, its provocative cadences, its taste on the tongue--will lead him into glimpsing otherwise unavailable knowledge."" --Scott Cairns, from the foreword Walter Wangerin Jr. has won the National Book Award, the New York Times Best Children's Book of the Year Award, and several Gold Medallion Awards, including best fiction awards for both The Book of God (1997) and Paul: A Novel (2000). Wangerin was speaker for the Lutheran Vespers radio program from 1994 to January 2005, and prior to joining the faculty at Valparaiso University, he served as an inner-city pastor in Evansville, Indiana, for sixteen years. The author of more than forty books, Wangerin lives in Valparaiso, Indiana, where he is Senior Research Professor at Valparaiso University.