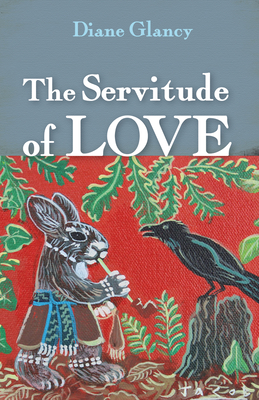 The Servitude of Love (Paperback)
Resource Publications (CA), 9781532617737, 174pp.
Publication Date: June 16, 2017
Other Editions of This Title:
Hardcover (6/16/2017)
* Individual store prices may vary.
Description
Love in one form or another is the commanding force of this new collection of short fiction. The Servitude of Love holds the revelations of love in different manifestations--love of work, love of another, love of journey, love of mission, love of justice, of foolishness, of duty. These thirteen stories take place along the north/south corridor of the central plains of America, in Afghanistan and Spain. Fictional characters such as Noe in Brownsville, Texas in the first story, and actual historical characters such as Joanna the Mad in 16th century Spain in the last story, speak of the difficulties and demands of love. Noe, subsumed by love for his family and his art, imagines The Maker, El Senor, to be a workman like himself. Joanna, madly in love with her husband, finds she must live without him. Minneola Peavine, in a dull marriage in West Texas, dreams of nightly visits with Genghis Khan. The four daughters of a preacher travel the north shore in Minnesota in search of something other than the cold. A dyslectic boy reverses the letters, p and b. Another boy, Malchas, loses his ear in an accident involving fireworks, and begins to hear the faraway sea. There is an experimental story about land rights told in several voices in several versions. Two brothers serve in Afghanistan. Two other brothers deliver pizza in northwest Kansas once inhabited by Indians and cavalry troops. The historical, Sister Maria Jesus de Agreda, bilocates between 17th century Spain and the Jumano tribe in the American southwest. Most of them are awash in a river of circumstances that could drown them. ""Diane Glancy's The Servitude of Love offers up thirteen stories on love. From the yellow birds of Brownsville to the horses of the Gobi plateau, the images hold the lives of unforgettable characters. Artists and unhappy wives, Catholics and Cherokees, Genghis Khan and Joanna the Mad, Glancy's characters traverse decades and continents. They carry strange language. They carry stories of love gained or lost or regained. They carry lasting hope."" --Toni Jensen, author of From the Hilltop Diane Glancy is professor emerita at Macalester College. Her 2014-17 books are Fort Marion Prisoners and the Trauma of Native Education, Report to the Department of the Interior, One of Us, Ironic Witness, Uprising of Goats, The Collector of Bodies: Concern for Syria and the Middle East, QWERTYUIOPASDFGHJKLZXCVBNM: the Keyboard Letters, and Mary Queen of Bees. Among her awards: two National Endowment for the Arts Fellowships, a Minnesota Book Award, and an American Book Award.