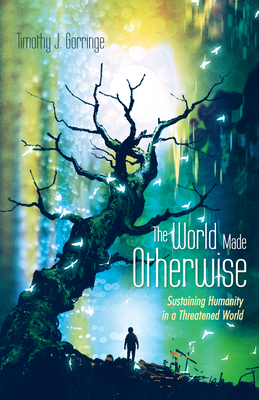 The World Made Otherwise (Hardcover)
Cascade Books, 9781532648687, 386pp.
Publication Date: November 13, 2018
Other Editions of This Title:
Paperback (11/13/2018)
* Individual store prices may vary.
Description
Many natural scientists believe climate change will bring civilizational collapse. Tim Gorringe argues that behind this threat is a commitment to false values, embodied in our political, economic, and farming systems. At the same time, millions of people the world over--perhaps the majority--are committed to alternative values and practices. This book explores how these values, already foreshadowed in people's movements all over the world, can produce different political and economic realities which can underwrite a safe and prosperous future for all. ""Over the last several decades, Timothy Gorringe has established himself as an indispensable theological guide in matters relating to culture and the built and natural environments. In The World Made Otherwise, he shows how theological insights can help us address what is likely the most pressing, planetary issue of our time--creating societies, economies, and infrastructures that will be livable and just and, dare we hope, even beautiful."" --Norman Wirzba, Duke Divinity School ""In this deeply researched and finely crafted volume Tim Gorringe presents the ecological crisis above all as a moral crisis. Gorringe develops an insightful ecological reading of the modern revival of virtue ethics, and an investigation of its implications for the core practices of human life--including building, economics, food growing and politics . . . This is interdisciplinary moral theology of a high order, reflecting the prophetic insight and wisdom of one of Britain's finest theologians who is also a vegetable gardener, beekeeper, and shepherd."" --Michael Northcott, University of Heidelberg, Seminar of Practical Theology Timothy J. Gorringe is Emeritus Professor of Theology at the University of Exeter, United Kingdom. He is the author of many books including Karl Barth: Against Hegemony (1999), A Theology of the Built Environment (2004), and The Common Good and the Global Emergency (2011).