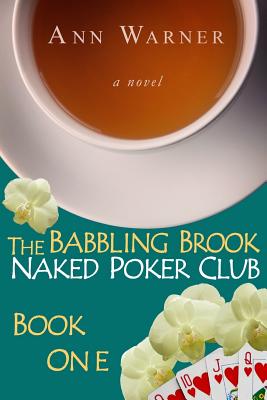 The Babbling Brook Naked Poker Club - Book One (Paperback)
Createspace Independent Publishing Platform, 9781532837289, 298pp.
Publication Date: July 7, 2016
* Individual store prices may vary.
Description
A painting worth millions, valuables gone missing, a game that is more than a game. And that's only the beginning as an elderly widow befriends a young woman and tries to prevent her from making the same mistakes she has made.
About the Author
A former Air Force brat turned clinical chemist, toxicologist, and university professor, Ann's life took another turn in 2001, when she began writing fiction. After completing a perfectly dreadful novel (she didn't know it was at the time) she talked her way into a graduate writing seminar and followed that up with several years of study as she continued to write. Along the way she made friends with other writers who have supported, critiqued, and eventually praised her novels. Her debut novel, Dreams for Stones, was a finalist for the Indie Next Generation Book Award. Ann's novels take advantage of the many unusual settings she's traveled to or lived in including New Zealand, Australia, Peru, San Francisco, Wrangell Alaska, Colorado, Boston, and Puerto Rico. As well, her experiences as a toxicologist have added fillips of intrigue to many of her stories. In Ann's novels, the consequence of choosing to love or not to love is an underlying theme, as characters face crises and complications that force them to dig deep within themselves to discover their own resilience. Ann has a readers' group. Sign up here: http: //annwarner.net/?p=517 Members of the group will receive a link to a short story along with insider information about Ann's writing process, the stories behind the stories, and recommendations of books Ann has enjoyed. Contacts for Ann: Website http: //annwarner.net/ Readers' Group Sign-up http: //annwarner.net/?p=517 Email Contact http: //annwarner.net/contact-ann/ Facebook Ann Warner Author of Emotionally Engaging Fiction What Readers say about Ann's novels. Dream for Stones ...incredibly vivid and emotional tale of love and loyalty, friendship, loss, and faith... Lynne Welch, Booklist Love and Other Acts of Courage A Readers' Favorite 5-Star selection ...a love story with fascinating details about maritime law, and the consequences of others' heartless actions. S. Nolden Counterpointe has over 40 five-star reviews on Amazon ...a compelling dramatic evaluation of what it means to be human, and what it means to love or be loved. The Midwest Book Review Doubtful Doubtful goes down as warm and smooth as chicken soup on a cold winter day. Compulsion Reads Absence of Grace - 90+ four and five-star reviews on Amazon. currently a free download. ...a riveting read of personal struggle, very much recommended reading. The Midwest Book Review
or
Not Currently Available for Direct Purchase