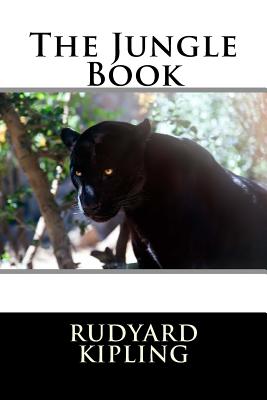 The Jungle Book (Paperback)
Createspace Independent Publishing Platform, 9781532913723, 130pp.
Publication Date: April 24, 2016
Other Editions of This Title:
Paperback (1/19/2015)
Paperback (9/1/2004)
Paperback (2/20/2015)
Paperback (9/2/2014)
Paperback (8/10/2013)
Paperback (3/25/2016)
Paperback (11/23/2015)
Paperback (7/20/2016)
Paperback (4/24/2014)
Paperback (4/4/2010)
Paperback (1/6/2012)
Paperback (8/12/2012)
Paperback, Large Print (2/21/2015)
Paperback (11/2/2013)
Paperback (10/9/2013)
Paperback (6/25/2014)
Paperback (4/29/2015)
Paperback (11/1/2014)
Paperback (3/23/2016)
* Individual store prices may vary.
Description
The Jungle Book
by Rudyard Kipling A collection of stories written by Rudyard Kipling while he was living in Vermont. All of the stories were published in magazines in 1893-4. The best-known of them are the three stories revolving around the adventures of an abandoned 'man cub' Mowgli who is raised by wolves in the Indian jungle. The most famous of the other stories are probably "Rikki-Tikki-Tavi," the story of a heroic mongoose, and "Toomai of the Elephants," the tale of a young elephant-handler.
About the Author
Rudyard Kipling (1865-1936) British author and poet. Born in Bombay, India and educated in England. Kipling has been deemed "an incomparable, if controversial, interpreter of how empire was experienced," through his novels, short stories and poetry dealing with the wars and subjects of the British empire across the world.