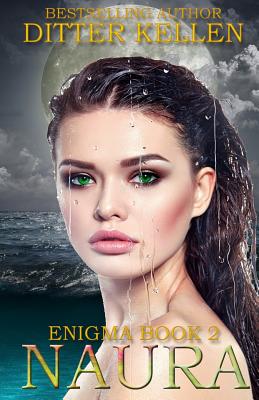 Naura (Paperback)
Createspace Independent Publishing Platform, 9781532918087, 526pp.
Publication Date: April 24, 2016
Other Editions of This Title:
Paperback (10/31/2018)
* Individual store prices may vary.
Description
As a Bracadyte Princess, Naura is forbidden to visit the surface. Until an explosion near her home in Aukrabah, leaves her injured and in the arms of a land walker named Anthony Vaughn. Recognizing him as her mate, Naura will stop at nothing to be with Tony. Even if it means her life. Anthony Vaughn doesn't exist. Having his family tortured before his eyes, and his past erased by the CIA, he no longer has a soul. The last thing he wants or needs is the responsibility of protecting the beautifully naive Naura from a ruthless Government that wants her head. Danger and seduction become a constant companion in a world of intrigue, conspiracy and a deadly epidemic that threatens to destroy them all.
About the Author
Ditter Kellen has been in love with romance for over twenty years. To say she's addicted to reading is an understatement. Her eBook reader is an extension of her and holds many of her fantasies and secrets. It's filled with dragons, shifters, vampires, ghosts and many more jaw-dropping characters who keep her entertained on a daily basis. Ditter's love of paranormal and outrageous imagination have conspired together to bring her where she is today...sitting in front of her computer allowing them free rein. Writing is her passion, what she was born to do. I hope you will enjoy reading her stories as much as she loves spinning them. Ditter resides in Florida with her husband and many unique farm animals. She adores French fries and her phone is permanently attached to her ear. You can contact Ditter by email: ditterkellen@outlook.com