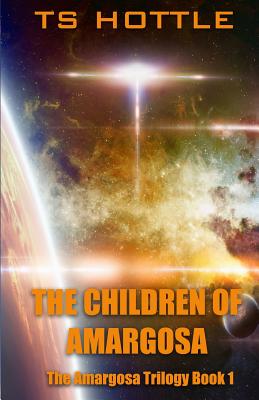 The Children of Amargosa (Paperback)
Createspace Independent Publishing Platform, 9781532987090, 352pp.
Publication Date: June 16, 2016
* Individual store prices may vary.
Description
JT Austin and Davra Andraste, two teenagers living separate, quiet lives on remote Amargosa, find themselves fighting for survival when an alien force seizes the agrarian colony. Hunted and cut off from the rest of humanity, they each fight their way across the plains, dodging ground troops, wild animals, and even a nuclear blast to join the resistance. Before they meet, they learn they have another enemy who is all too human. "The Children of Amargosa is a fast-paced YA adventure with a cast of plucky characters who must grow up the hard way--amidst accelerating planetary mayhem Readers who grew up on '80s science fiction will be on familiar territory here. Hottle's well-tuned pacing keeps the pages turning while the tale of Amargosa unfolds" - Felix Savage, author of he Sol System Renegades series "Grabs you by the throat from Page One and doesn't stop." - Athena Grayson, author of the Huntress of the Star Empire series "Hottle clearly understands how to start a great story with a bang. He keeps the main engines on full until the very last page." - Scott McGlasson, Administrator of Space Opera and Space Opera: Writers "This book is non-stop action that takes the reader on a relentless roller coaster ride, but where it really shines is in the character development. The teen characters and their main adult ally are such well-developed individuals, they are almost like real-life acquaintances." - Jennette Marie Powell, author of the Saturn Society series.
About the Author
TS Hottle is a software developer from Cincinnati. Originally from Cleveland, he grew up on a steady diet of Star Trek, Star Wars, and anything else with explosions and starships he could find. For 15 years, he wrote crime fiction under the name Jim Winter shifting his focus to his first love, namely scifi. In 2015, he introduced The Compact Universe, a different take on humanity's future, beginning with the serialized novella The First One's Free. When not doing software, building web sites, or writing, he can be found watching Office Space over and over again.
or
Not Currently Available for Direct Purchase