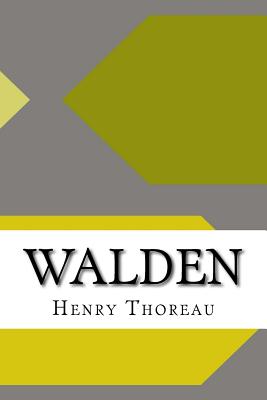 Walden (Paperback)
Createspace Independent Publishing Platform, 9781533015259, 320pp.
Publication Date: April 30, 2016
Other Editions of This Title:
Paperback (6/16/2018)
Paperback (11/23/2014)
Paperback (9/2/2013)
Paperback (7/8/2018)
Paperback (12/8/2016)
Paperback (10/22/2016)
Paperback (9/26/2015)
Paperback (2/27/2018)
Paperback (11/14/2017)
Paperback (11/17/2012)
Paperback (12/3/2017)
Paperback (7/11/2017)
Paperback (6/26/2017)
Paperback (10/1/2015)
Paperback (8/20/2017)
Paperback (8/11/2017)
Paperback (4/28/2016)
Paperback (8/12/2017)
* Individual store prices may vary.
Description
When I wrote the following pages, or rather the bulk of them, I lived alone, in the woods, a mile from any neighbor, in a house which I had built myself, on the shore of Walden Pond, in Concord, Massachusetts, and earned my living by the labor of my hands only. I lived there two years and two months. At present I am a sojourner in civilized life again.Notice: This Book is published by Historical Books Limited (www.publicdomain.org.uk) as a Public Domain Book, if you have any inquiries, requests or need any help you can just send an email to publications@publicdomain.org.uk This book is found as a public domain and free book based on various online catalogs, if you think there are any problems regard copyright issues please contact us immediately via DMCA@publicdomain.org.uk.