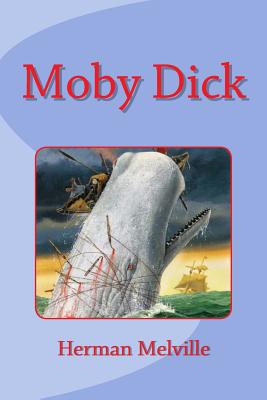 Moby Dick (Paperback)
Createspace Independent Publishing Platform, 9781533026057, 486pp.
Publication Date: April 30, 2016
Other Editions of This Title:
Digital Audiobook (7/25/2016)
Digital Audiobook (6/15/2005)
Digital Audiobook (3/28/2010)
Paperback (5/11/2015)
Paperback (11/11/2015)
Paperback (11/4/2011)
Paperback (11/2/2015)
Paperback (9/9/2014)
Paperback (5/22/2017)
Paperback, Spanish (12/1/2000)
Paperback (5/4/2013)
Paperback, Spanish (5/3/2016)
Paperback (4/18/2010)
Paperback (2/27/2017)
Paperback (12/16/2011)
Paperback (11/17/2015)
Paperback (3/8/2012)
Paperback (2/14/2017)
* Individual store prices may vary.
Description
The novel Moby Dick by Herman Melville is an epic tale of the voyage of the whaling ship the Pequod and its captain, Ahab, who relentlessly pursues the great Sperm Whale (the title character) during a journey around the world. The narrator of the novel is Ishmael, a sailor on the Pequod who undertakes the journey out of his affection for the sea. Moby Dick begins with Ishmael's arrival in New Bedford as he travels toward Nantucket. He rests at the Spouter Inn in New Bedford, where he meets Queequeg, a harpooner from New Zealand who will also sail on the Pequod. Although Queequeg appears dangerous, he and Ishmael must share a bed together and the narrator quickly grows fond of the somewhat uncivilized harpooner. Queequeg is actually the son of a High Chief who left New Zealand because of his desire to learn among Christians. The next day, Ishmael attends a church service and listens to a sermon by Father Mapple, a renowned preacher who delivers a sermon considering Jonah and the whale that concludes that the tale is a lesson to preacher Truth in the face of Falsehood. On a schooner to Nantucket, Ishmael and Queequeg come across a local bumpkin who mocks Queequeg. However, when this bumpkin is swept overboard, Queequeg saves him. In Nantucket, Queequeg and Ishmael choose between three ships for a year journey, and decide upon the Pequod. The Captain of the Pequod, Peleg, is now retired, and merely owns the boat with another Quaker, Bildad. Peleg tells them of the new captain, Ahab, and immediately describes him as a grand and ungodly man. Before leaving for their voyage, Ishmael and Queequeg come across a stranger named Elijah who predicts disaster on their journey. Before leaving on the Pequod, Elijah again predicts disaster.