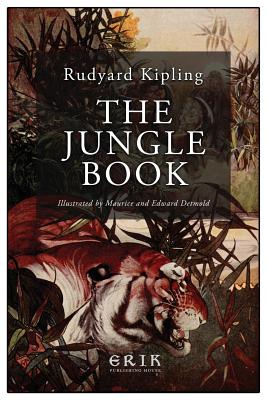 The Jungle Book (Paperback)
Illustrated
Createspace Independent Publishing Platform, 9781533028082, 172pp.
Publication Date: May 2, 2016
Other Editions of This Title:
Paperback (12/15/2015)
Paperback (11/23/2015)
Paperback (10/17/2018)
Paperback (5/22/2018)
Paperback (3/26/2018)
Paperback (11/27/2019)
Paperback (11/3/2018)
Paperback (4/17/2019)
Paperback (10/16/2018)
Paperback (2/14/2014)
Paperback (12/20/2019)
Paperback (12/22/2019)
Paperback (4/24/2017)
Hardcover (8/20/2015)
Hardcover (6/28/2016)
Paperback (10/1/2015)
Paperback (8/2/2013)
* Individual store prices may vary.
Description
The Jungle Books can be regarded as classic stories told by an adult to children. But they also constitute a complex literary work of art in which the whole of Kipling's philosophy of life is expressed in miniature. They are best known for the 'Mowgli' stories; the tale of a baby abandoned and brought up by wolves, educated in the ways and secrets of the jungle by Kaa the python, Baloo the bear, and Bagheera the black panther. The stories, a mixture of fantasy, myth, and magic, are underpinned by Kipling's abiding preoccupation with the theme of self-discovery, and the nature of the 'Law'.