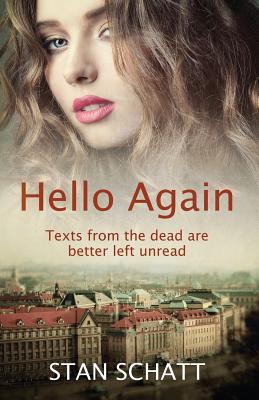 Hello Again (Paperback)
Createspace Independent Publishing Platform, 9781533182876, 260pp.
Publication Date: May 22, 2016
* Individual store prices may vary.
Description
A dead lover wants company. Meanwhile, a no-nonsense detective who doesn't believe in ghosts teams up with a psychic who fears something very evil is stalking its prey. A scientist finds that modern science can't explain what he's experiencing. Bill met the woman of his dreams, but now she's become his worst nightmare as her text messages become more demanding and threatening. How can he avoid her when she seems to know every step he takes? When high-tech equipment fails to explain the mystery, he finds the only solution might be to meet her face-to-face. Hello Again combines the spine-tingling tension of a paranormal mystery and the descent into madness of a psychological thriller with a good detective story's step-by-step approach to finding a killer.
About the Author
Stan Schatt is a novelist, futurist, technologist, and a person curious about many things. His writing takes advantage of his many occupations ranging from autopsy assistant, telecommunications professor, and police department administrator to research director, literature professor and network manager. His novels range from paranormal mysteries and thrillers to adventures and science fiction. His non-fiction includes books on technology as well as guides to Kurt Vonnegut, Michael Connelly, and Daniel Silva.
or
Not Currently Available for Direct Purchase