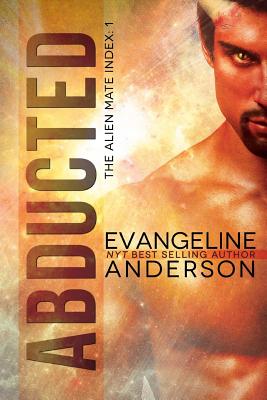 Abducted (Paperback)
The Alien Mate Index Book 1: (Alien Warrior Bbw Scifi Paranormal Romance)
Createspace Independent Publishing Platform, 9781533270061, 484pp.
Publication Date: May 14, 2016
* Individual store prices may vary.
Description
Zoe McKinley has a boring life, an awful job, and a boss that throws staplers at her head. What could be worse? How about being abducted by Aliens? When Zoe is dragged aboard an extraterrestrial ship, she thinks she's been chosen as a concubine by the huge red-skinned male with horns and a devilish grin because he has a hard-on for Earth girls. But Sarden has worse plans for her--he wants to trade her to an alien petting zoo Can Zoe convince him she's worth saving? And can Sarden keep from falling for the little Earth girl with the sassy attitude and the lush, plus-sized curves? You'll have to read Abducted, book one in the Alien Mate Index series to find out.
About the Author
Evangeline Anderson is the New York Times and USA Today Best Selling Author of the Brides of the Kindred and Born to Darkness series. She is thirty-something and lives in Florida with a husband, a son, and two cats. She had been writing erotic fiction for her own gratification for a number of years before it occurred to her to try and get paid for it. To her delight, she found that it was actually possible to get money for having a dirty mind and she has been writing paranormal and Sci-fi erotica steadily ever since. You can find her online at her website www.evangelineanderson.com Come visit for some free reads. Or, to be the first to find out about new books, join her newsletter.