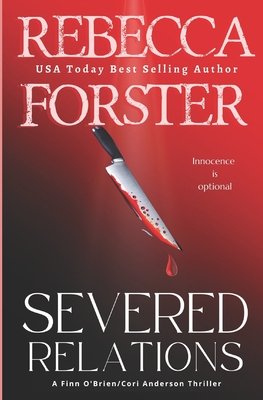 Severed Relations (Paperback)
Createspace Independent Publishing Platform, 9781533275516, 386pp.
Publication Date: May 14, 2016
* Individual store prices may vary.
Description
Murder behind the gates of Fremont Place was unusual; two children and a nanny slaughtered in the home of a rich young lawyer and his beautiful wife was unheard of. When Detective Finn O'Brien, recently cleared of murder charges in the death of a fellow officer, catches the call it creates a political nightmare. The cops want him to fail and get him off the force once and for all, Angelenos who see him as the only good cop in a corrupt system want him to save them from the monster in their midst, and Finn wants to be left alone to do his job and find his own personal salvation. Knowing he is caught between a public relations rock and a hard place, unable to find a detective who will work with O'Brien, the Wilshire Division captain taps Finn's old partner, Cori Anderson, to fill the gap. Together they work Los Angeles from Fremont Place mansions to Miracle Mile high-rises and the dive bars of Hollywood; they connect the dots between the ladies-who-lunch, lawyers who skate on the edge of the law, pornographers, and freaks. Following a trail of bodies and shattered relationships, they uncover the horrific truth behind the murders only to be faced with a choice that is personal and deadly. What comes next will either bind Cori and Finn together for eternity or severe their relationship in the cruelest cut of all.
About the Author
Rebecca Forster wrote her first book on a crazy dare and found her passion. Now, with over thirty novels to her name, she is both a USA Today and Amazon best selling author. The CBS legal correspondent has called her books "Perfect...impossible to put down." Residing in Southern California, Rebecca is married to a superior court judge and is the mother of two sons.