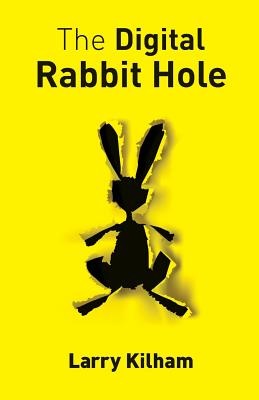 The Digital Rabbit Hole: How We Are Becoming Captive in the Digital Universe and How to Stimulate Creativity, Education, and Recapture Our Huma (Paperback)
How We Are Becoming Captive in the Digital Universe and How to Stimulate Creativity, Education, and Recapture Our Huma
Createspace Independent Publishing Platform, 9781533307071, 176pp.
Publication Date: June 7, 2016
About the Author
Larry Kilham is a Sloan School of Management graduate from MIT. He has received three patents and has founded two high-tech companies. Many of his product designs required innovative use of computers, and as early as the 1960s he was researching artificial intelligence (AI). After selling his last business, Larry has written three novels with AI themes and two books about creativity, invention, and high tech management. He has long wanted to write this book about digital media, describing its opportunities for advancement and its impacts on humanity. Larry and his wife Betsy live in Santa Fe, New Mexico. More information about his books and his blog can be found at www.FutureBooks.info. He can be contacted at lkilham@gmail.com.
Advertisement